Over the Alps I go, watching those towering peaks through the fluffy clouds, I could barely contain my excitement as the city lights approached…It dawned on me, I'd left England with little holding me back!
With the Streets of Milan to venture & the Milanese lifestyle to enjoy, What will Friday bring?
---
Jet, Set, Go!!
When a spontaneous moment becomes a whirlwind adventure…
Swept away by the excitement, I hurried to the airport with my suitcase gliding behind me. Adrenaline rushing through my body at the prospect of the unknown, I flew through security…
& then I was​ floating amidst the clouds…
---
Travelling into Central Milan
My plan had been simple.
With my flight getting in at 6pm local time, I had hoped to get to the hotel, unpack, eat and get some rest after a long and exciting day of journeying. But getting off my train in Milano Centrale station, I could not help but pause to take in the grandeur and magnificence of the city I had found myself in.
If this is just the inside of one of their many stations, what else could await me beyond those walls?
I knew as soon as I stepped through those doors that I would be wondering the streets of milan!
Pearls of Advice:
After arriving into Milano Malpensa Airport, there are 2 options to travel into the city: train or coach but always choose train! Both have the same journey same length (1hr) and the same ​end point at Milano Centrale (coach outside, train inside!)
---
A Tram ride into the Unknown…
Standing outside the station, I took a moment to take in the scenery …
the beautiful tall buildings, the greenery, the blue sky (that I don't often see in the UK!)
Luckily, across from the square I could see many quaint trams whizzing along their tracks down the old cobbled streets.
​One of these, I had found, would take me zipping through the streets towards my hotel.
​Which, though, and in which direction, was yet to be discovered!
---
Piazza Tricolore
Home for the Weekend: Chateau Monfort
My Milanese home for the weekend was a room in the gorgeous Chateau Monfort, a 5* hotel with its classically styled and dream like interior and gorgeous old fashioned exterior.
It was the perfect base for my spontaneous little getaway in the city of fashion.
It's dream like interior takes inspiration from fairy tales & opera with swirling staircases and pastel tones, a wonderland I promise you want to get lost in!
I quickly checked in and popped to my room to offload my luggage & freshen up for dinner.
---
Do as the Milanese do…
There are only 2 options for your first meal when in Italy: Pizza or Pasta
The positives of booking a spontaneous trip away at a luxurious establishment is the Concierge.
Why worry & stress about things to do and places to eat, when they are ready to provide details on the the upcoming scene & places to be in Milan?
​
Their knowledge of the city will be far more up to date than any travel guide you can find and they can help ensure you experience the very best the city has to offer, not just as a tourist but to experience Milanese life like a local.
It was for this reason, I enquired with the lovely Concierge about the best place for a late night Pizza craving… and like fairy god mothers they made my wishes came true.…
Just a short walk from the Chateau Monfort is the fantastic Solo Pizza.
Very much a local, family pizzaria, they were bustling from when I arrived at 10pm to when I left!
Funnily, I even ran into an old friend there – a kind Milanese man who had helped me to get off the tram at the right stop. He greeted us, his confused english friends, and showed us to a seat before kindly presenting us with an English version of the menu.
After a long day of travelling and excitement, I got excited and ordered as much as I thought I could possibly eat.
---
Midnight Wanders…
With all of the delicious food reenergising us and a sudden need to walk it off,
we decided that a midnight walk was in order. We consulted a map that we had picked up from the airport and off we headed towards the city centre. We could never have expected what we saw.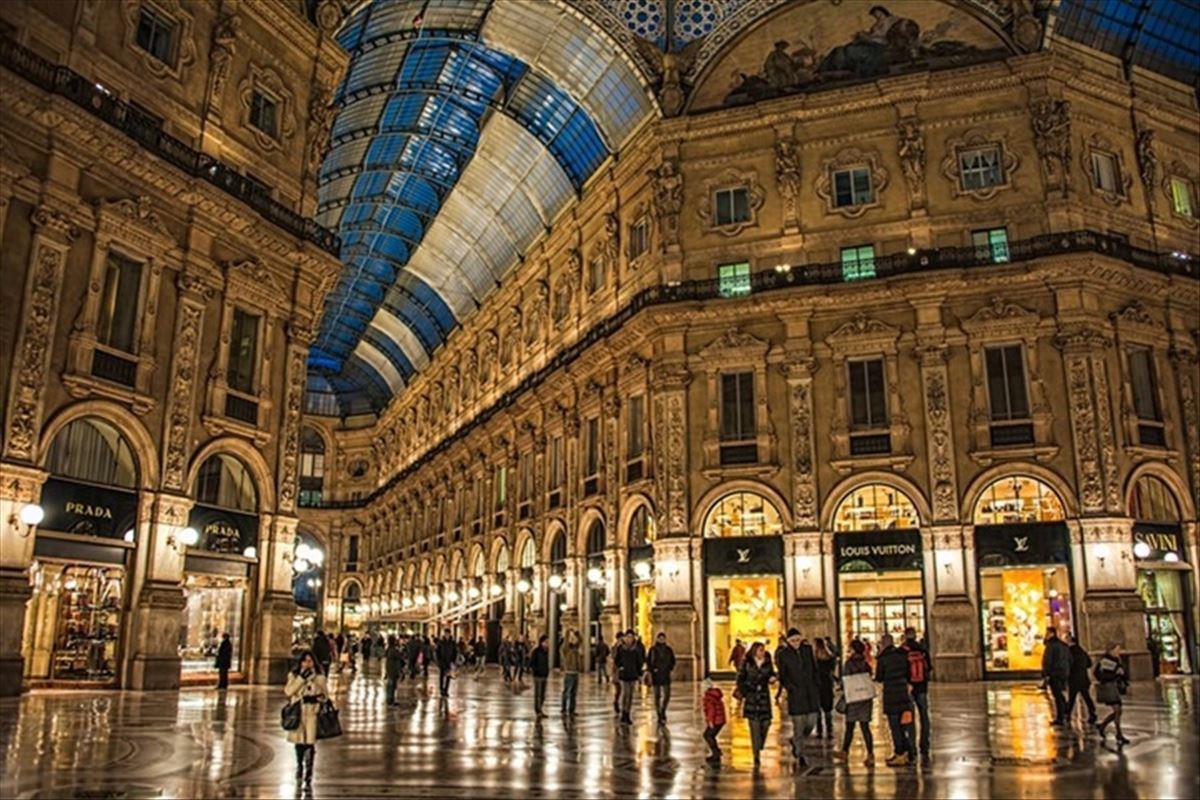 In the dead of night and with almost no-one else around, we found ourselves wondering around the great shopping gallery "Galleria Victtorio Emanuele II" and around the incredible Duomo with it all to ourselves.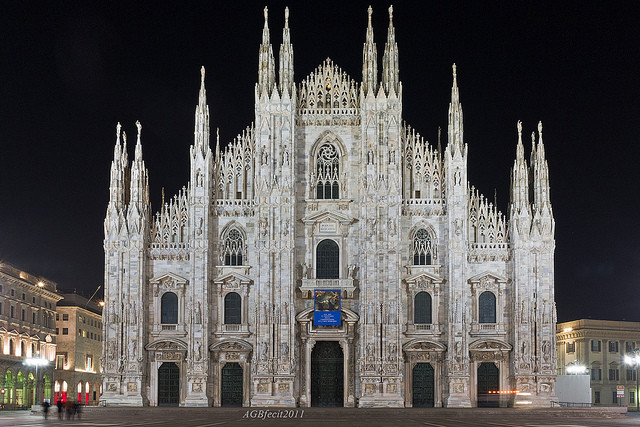 ---
As I stood before it, I thought to myself…
​Oh Hello Milan…
​What else do you behold?
---
From starting the day with an early morning wake-up in dreary England to a midnight strolls around the fabulous Milan, what a wonderful friday…